For good reason, online shopping is here to stay. In the COVID-19 era, the ease of tech-enabled buying has become a necessity.
With our new normal significantly changing our buying habits and levels of comfort, e-commerce is still dominating the consumer market. And given all the advantages of internet buying, it's hardly surprising that customers are now turning to screens rather than physical storefronts.
According to Zimstat, a sizable portion of the population in Zimbabwe appears to be uninterested in Internet services and e-commerce. When asked about obstacles to online shopping, 34% of Zimbabweans responded "not interested" in the newly released 2020 ICT Access by Households and Usage by Persons Survey results.
It's not difficult to comprehend the potential advantages of online buying, but there are also some who continue to do their shopping the old-fashioned way for a variety of reasons. In the end, it appears that internet shopping is growing increasingly popular, but it is also highly improbable that traditional stores would disappear. What is your position on the matter, then? Below is a brief analysis of the contributing causes to the discussion.
Convenience
Convenience is one of the factors that customers value the most when purchasing. It is usually ideal to get these encounters over with as quickly as possible because the majority of people don't like to spend countless hours shopping, whether in a store or online. This is one of the key reasons that online shopping has become so popular; rather than having to go to a new store, you can switch between stores and products by simply pressing a button. For instance, you can purchase locally grown, fresh vegetables from a business like Fresh in a Box. Food Hampers has the best meat bundles!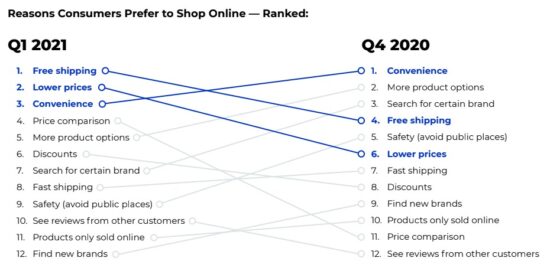 Selection
A wide selection is something that shoppers value when they purchase. A huge selection does, of course, mean that your decision-making process may be a little more challenging, but it also increases the likelihood that you will find a superior product that actually meets your expectations. Again, the Internet has the advantage here since the options are practically limitless, whereas physical establishments can have inadequate inventories and lack simple substitutes. Consumers want to easily compare products by price, reviews, and features and have become more discerning in the product selection process. For almost all product categories, consumers prefer to shop online for greater variety.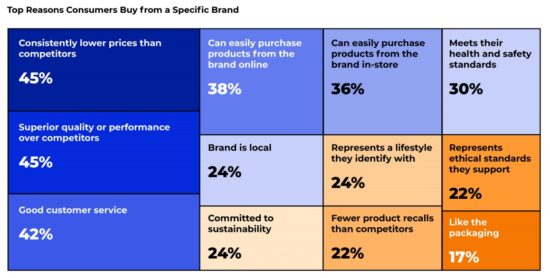 Better Costs
Online shopping offers better deals and lower pricing because there are no intermediaries to contend with. Products are delivered to you straight from the supplier or producer. The ease of price comparison also makes it simpler to choose a better deal. Also, several websites online offer rebate coupons and savings. Online shops can offer you better bargains while also saving you money on taxes because they are only obligated to collect sales tax if they have a physical facility in your area. You've drastically cut your expenditure by buying online once you account for the money you saved on fuel and parking.
If necessary, you can collect from and make payments at our office, which is located at 39 Lanark Street adjacent to the Avondale Shopping Centre. While our website can assist with that, we don't hold goods at our office for window shopping.
Less impulsive purchases
This will depend on your shopping habits. If you find it more convenient to purchase things you might otherwise pass by when traversing a store's shelves, online shopping could encourage you to make better choices and save you money.
Other Payment Options
Another benefit of online shopping is the flexibility of payment options beyond those available in physical stores. For instance, some merchants accept Bank Cards, Cash On Delivery, or Bitcoin.
More Power to Buyers
When we choose to shop the traditional way, we frequently spend a lot more money than we wanted to and end up buying things that weren't precisely what we intended. Without having to rely on the store's inventory, online shopping allows you to get exactly what you want and need. Here is where you may view our offerings.